Eliminate insects and other pests
Disinfestation and pest control of rats, cockroaches, insects or birds is our strength.
Problems with rats, cockroaches, ants, silverfish, spiders and other pests?
Truly Nolen is an expert in disinfestation.
Count on us to get rid of crawling or flying insects, rodents, unwanted birds or other pests.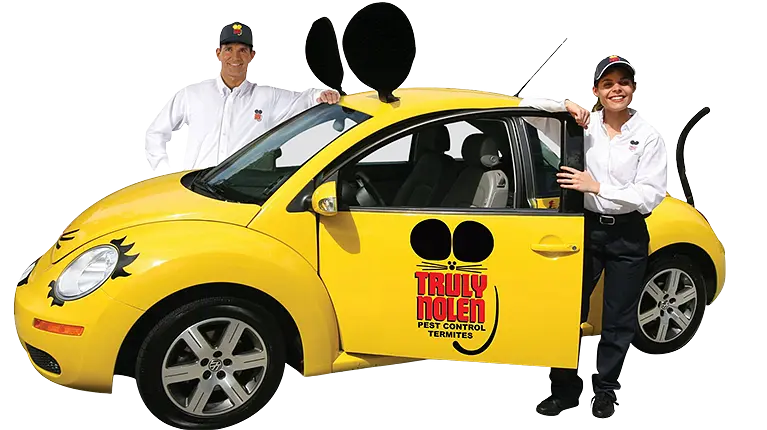 We control pests in different places, such as:
Houses
Offices
Factories
Schools
Hotels
Restaurants
Hospitals
Other buildings
Types of infestation
The first signs of an infestation can be difficult to see. Most animals can hide as soon as they detect movement and only act when there are no humans around. In addition, many species are nocturnal, making it difficult to spot them.
Identifying the type of pest is essential to be able to control it and make the necessary interventions. If you notice stains on the walls, damage to furniture and objects, strange noises or unexpected dirt, call Truly Nolen for an inspection on 800 20 20 50.
What signs to look out for:
Rodent marks on skirting boards, furniture and food containers
Faeces and urine marks from rats
Traces of dirt and grease
Noise like small steps
Large amount of ants
Unexpected ant trails
Ants in earth mounds
Tiny droppings found on the skin of pets
Irritant itching due to tiny bites
Hair loss in pets and the appearance of wounds
Appearance of small wings near windows or on spider webs
Tiny pellet-like droppings, like woodworm
Holes and galleries appearing in wood and walls
Faeces (small black dots)
Traces of the protective capsule of the cockroach eggs
Damage in food packaging, books and electrical appliances
Small black stains on sheets, mattresses, sofas and curtain
Reddish patches on the skin
Discarded shell/skin
Blood stains
Pigeon activity on roofs or eaves
Pigeon droppings
Traces of feathers and nests
Building of nests in trees or bushes, attics and wall cavities
Presence of wasps near all types of water sources (swimming pools, fountains, standing water pools)
Destruction of materials such as books
Rapid and undulating movements, usually at night
Persistent spider webs
Reddish bites
Dead insects such as flies, bugs, butterflies and ants
Does your home or the place where you work need disinfestation?
Contact us!
Frequently Asked Questions about Disinfestation