Disinfestation of silverfish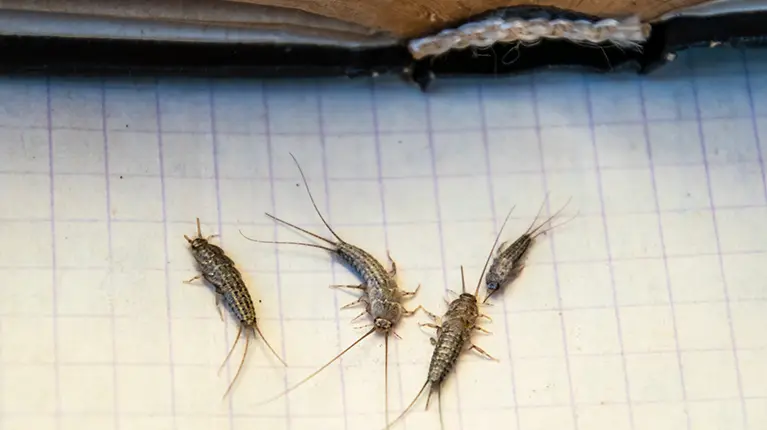 Silver bugs scurrying across floors, walls, furniture, and books? If you've spotted one, there are almost certainly more. Truly Nolen performs silverfish disinfestation anywhere.
They are found in steam systems, water boilers, heating pipes, furnaces, cabinets, bookcases, basements, and other hot and humid areas.
Silver bug disinfestation? It's time to call Truly Nolen!
How to identify a silverfish infestation
The silverfish is a wingless insect with nocturnal habits that feeds on ingredients rich in starch. These can easily be found in adhesives, glue, leather, bookbinding, cotton, linen, silk, or wallpaper. It also consumes artificial fibers, sugar, dirt, human skin and hair, and the seedling skin of other insects.
Fast and hardy, they can go several months without feeding and can live up to 8 years. They change their skin as they grow, acquiring a metallic hue, and have agile, wavy movements like fishes. Due to these characteristics, they are also called silverfish.
How to detect the presence of silver bug
The silver bug or silverfish is a common pest in Portugal. It is an insect that prefers damp areas such as bathrooms and kitchens and places where they find abundant food. They reproduce quickly in hidden places, becoming a real pest if you do not proceed with a silver bug disinfestation.
If you suspect the presence of silver bugs, keep an eye on dark corners, under countertops or on the kitchen floor, behind cabinets and bookshelves. It is difficult to find the source of the infestation in daylight since they are nocturnal animals. A professional silver bug technician can detect adult insects and the tiny eggs they leave behind. It may be necessary to repeat the procedure two or three times until the pest is eliminated.
How to ensure a good silverfish disinfestation
It is almost impossible to eliminate this insect one by one, as they hide well and reproduce at great speed. It is advisable to carry out a complete treatment carried out by qualified professionals.
Truly Nolen uses insecticides and products suitable for the disinfestation of silver bugs, without risks to human health or pets.
What to do after a silverfish disinfestation?
The silver bug or silverfish causes damage to clothing, food, upholstery, and paper. The destruction of these goods increases as the population grows. On the other hand, a silver bug infestation creates favorable conditions for the appearance of other household pests.
A silverfish disinfestation should be done by qualified professionals whenever the presence of these insects is detected.
To prevent re-infestation, take note of the following measures:
Check the cleanliness and disinfection of used boxes and crates, for example, in a house move.
Clear the entire area to be cleaned of furniture, objects, books and pictures for effective silverfish disinfestation.
Invest in a dehumidifier or air conditioner to avoid conditions favorable for its reproduction.
Regularly clean and vacuum all affected areas.
Prevent silverfish access to food sources (crumbs, etc.) and store all food in airtight containers.
Check the plumbing for leaks and seepage.
Get rid of anything that can accumulate dirt and serve as food and hiding places for these insects, such as old newspapers or magazines.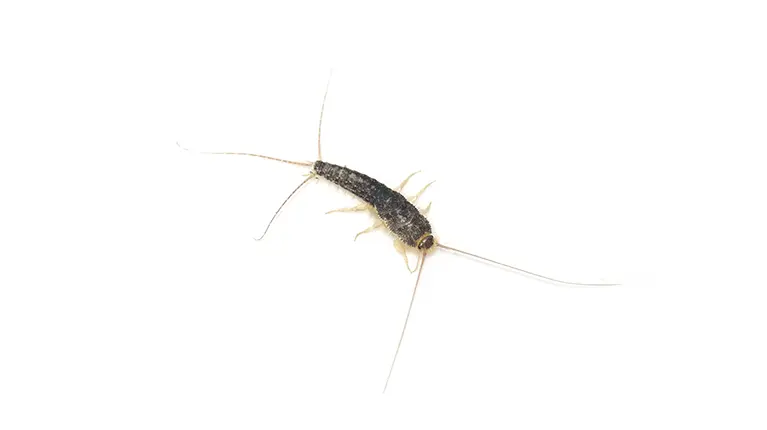 Looking for silverfish disinfestation services? Contact us!
Learn more about all of our disinfestation services.
If it's urgent, buy the service online here.


Urgent residential service?
Buy here online!