TEPS – TRULY ELITE PROTECTION SYSTEM
TEPS is an Integrated Pest Management System, which consists of a methodology used by Truly Nolen to determine which type of treatment is most appropriate when it comes to pest control. It was created with a focus on the food and health industries. The facilities are evaluated in detail, both inside and outside. It involves scientific knowledge, research, risk assessment (real and potential), to minimize possible chemical, biological and physical contamination of food products.
To correctly apply this System, the maximum technical competence, present in all Truly Nolen technicians, is required.
Includes:
Standardized protocols and documentation
Quality assurance
Cutting edge technology
Ongoing update and support
The documentation provided ensures compliance with government regulations, auditing standards, customer expectations and corporate needs.
There is also a constant environmental, economic and social concern, which is why we always act respecting all these aspects. It is a methodology that deals mainly with hygiene and prevention, always adapting the method used to space and corresponding characteristics. All procedures are done so as not to jeopardize the sterilization of places, the purity of food, raw materials, medicines and, above all, human health.
Location Map of Bait Stations, Multiple Traps and Insectogluers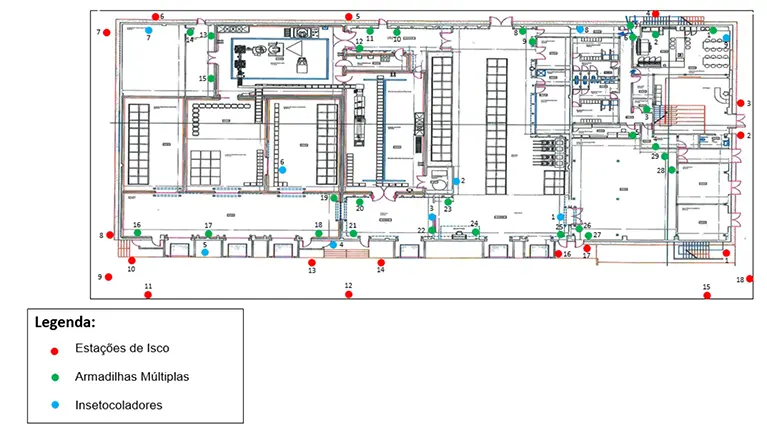 We also provide Location Maps for Bait Stations, Multiple Traps and Insectogluers, so that the company always knows where the materials are, making everything safer and more accessible.