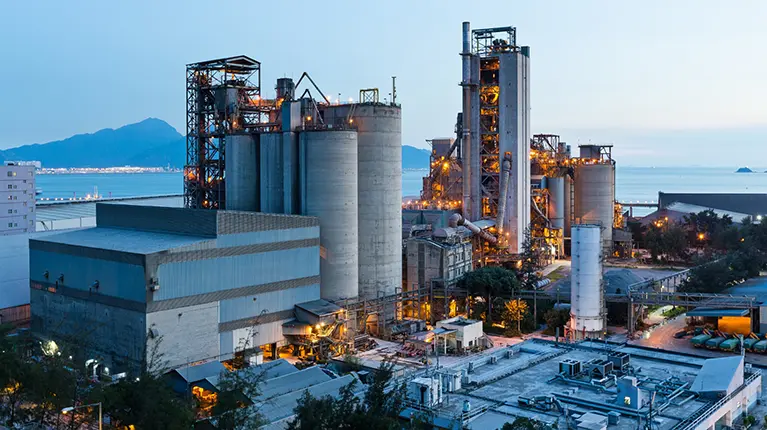 Truly Nolen's pest control system protects your plant from contamination. We have at your disposal qualified professionals with the capacity to provide a level of environmental control within the norms and guidelines established in the legislation.
Controlling pests in industries requires more complex and sometimes more detailed methods. This need for extra care is due to the most varied factors, such as the size of the facilities, its internal and external structure, 24 hours of operation, among others.
A pest that settles in the Manufacturing area can lead to contamination and loss of products, can jeopardize the safety and health of customers and even lead to factory closure, depending on the seriousness of the situation. That's why Truly Nolen offers you the best business practices when it comes to pest control in the industry.
Inspection
The key to success in the Manufacturing area is a thorough inspection of the facilities, determining the specific needs of each area (food or not), adapting the pest control plan and the techniques used.
Integrated Pest Management (GIP) is the methodology used by Truly Nolen concerning the Food and Pharmaceutical Industry. Through maximum technical competence, we determine the most suitable type of treatment to keep pests under control, depending on the characteristics of each installation. For this, we adopt mechanical, sanitary, chemical and biological procedures, together with educational programs.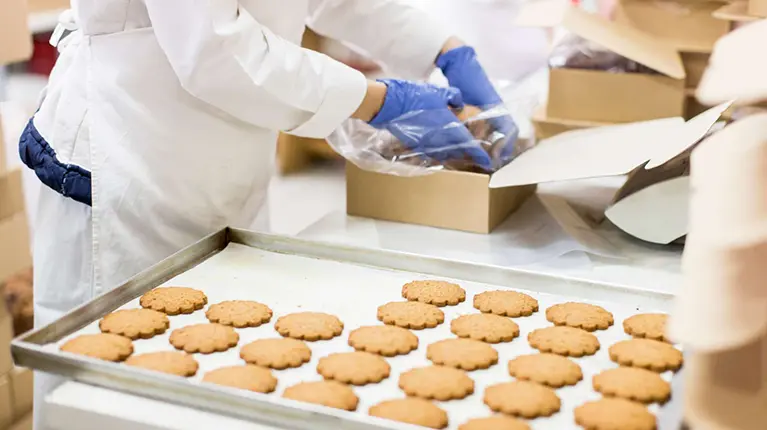 Treatment
Our 3-zone system elevates industrial pest control to a level of excellence. With online reporting systems, incident alerts and complete logs can be easily used for audits.
The most advanced systems and equipment are used, allowing Truly Nolen technicians to perform the service with minimal inconvenience to the customer. After the initial service, we establish a periodic maintenance plan to ensure effective and complete pest control.
Location Map of Bait Stations, Multiple Traps and Insectogluers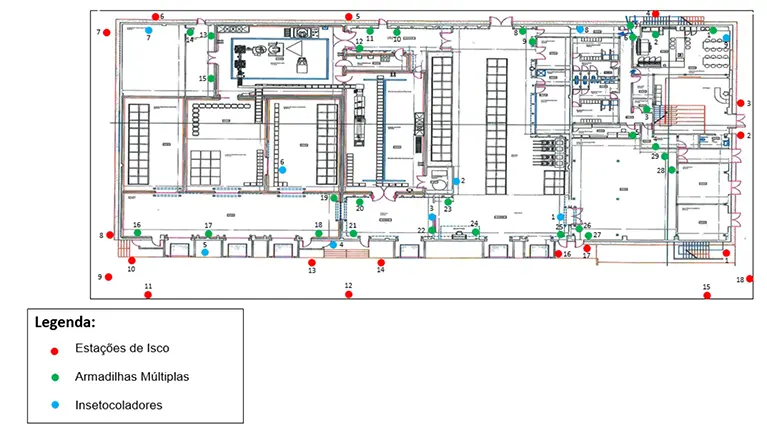 We also provide Location Maps for Bait Stations, Multiple Traps and Insectogluers, so that the company always knows where the materials are, making everything safer and more accessible.
Thanks to its components, its traceability, log management, evaluation and implementation of improvements, our TEPS program allows us to comply with all existing regulations, such as:
✔ HACCP
✔ BRC Global
✔ FDA Food Safety Modernization Act (FSMA)
✔ Food Quality Protection Act (FQPA)
✔ European Food Safety Authority (EFSA)
✔ European Commission's Integrated Approach to Food Safety
✔ Rapid Alert System for Food and Feed (RASFF)
✔ Global Food Safety Initiative (GFSI) Primus GFS
✔ IFS
✔ BRC Global
✔ FSSC 22000
✔ SQF
✔ GRMS Private Standards
✔ Silliker Labs
✔ AIB International
✔ NSF Codex
✔ ISO 22000
✔ GMP's
✔ Others
Fighting pests is urgent!
Truly Nolen can help you!
Be prepared and call us today on 800 20 20 50 for a free inspection!