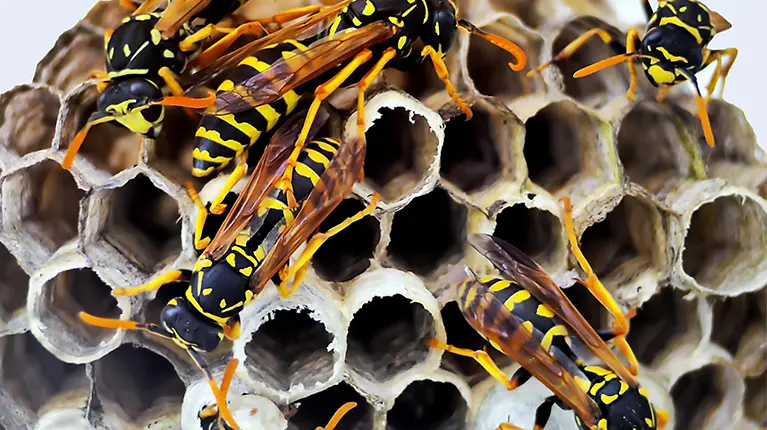 Wasp control is extremely important. If you have a nest close to your house, you must hire professionals to help you get rid of wasps and their nest as quickly as possible.
These insects can be dangerous and, for this reason, the faster you detect the nest, the faster you should prepare to move away. Wasp stings can be especially upsetting for children as they can be very painful. It can also be fatal if the person attacked is allergic to the poison, causing an allergic reaction called anaphylaxis.
It is important to know that wasps only bite if they feel threatened, so if you are in contact with this insect, the best thing to do is not react with fast or aggressive movements.
Contact us today for a pest control plan.