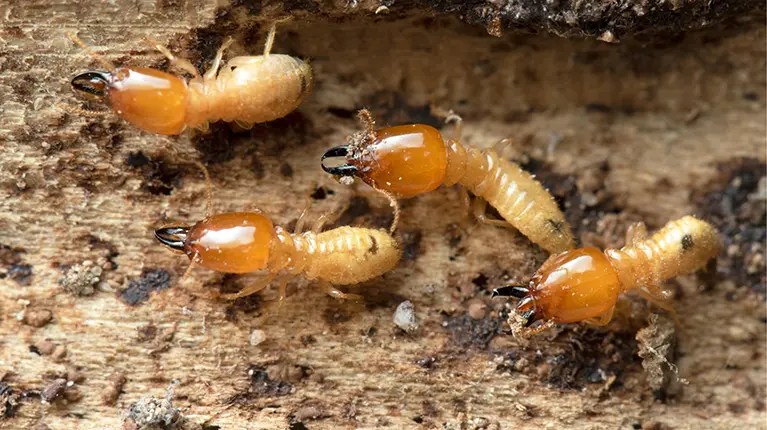 Termites are social insects and like bees, ants and wasps, they form a colony.
The colony of individuals is characterized by the specialization of functions, with individuals responsible for specific tasks such as: searching for food, reproduction, defense of the nest, among others. Specialization makes each termite in a colony assume different forms (differentiated morphology, polymorphism), properly adapted to the function they will perform. In this way, a specialized individual performs only one type of task, resulting in a complete interdependence between individuals with different functions for the survival of the colony.
Termite damage is estimated at more than a billion euros a year across the civilized world. These insects can destroy the entire structure of a house, furniture and all goods containing cellulose. The damage caused is irreversible and prevention is the best solution when it comes to termite control.
Contact us today for a pest control plan.