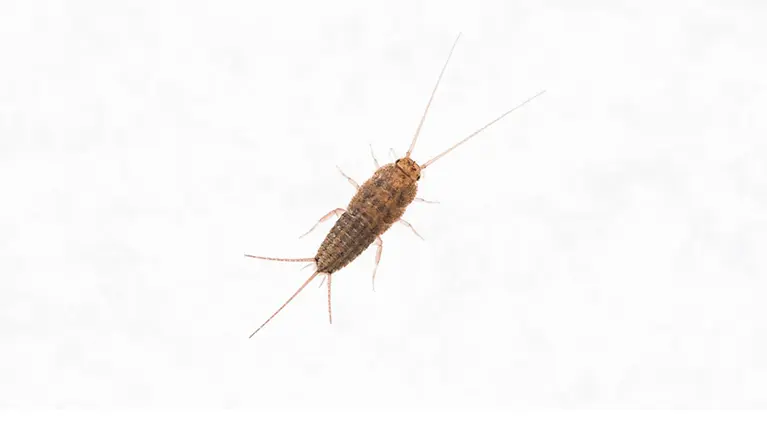 The silver fish are wingless teardrop-shaped insects, with an oval, flattened and elongated body. They have three long tail projections at the end of the abdomen and two long antennae. They measure between 1.2 cm and 2 cm and pass from egg to adult with no visible changes in appearance. Its color can be white, greyish-brown, bluish or silver. They have a metallic sheen as they are covered with fine scales. They are nocturnal insects and they move very quickly.
An infestation of this pest can go unnoticed for long periods, allowing for exponential growth. This pest reproduces very quickly. Depending on the species, a single female can produce anywhere from one to three eggs per day. Each individual can live for two years, so it is extremely important to eliminate them completely and quickly.
In order to better control them, it is recommended to seek professional treatment as soon as possible. Truly Nolen guarantees good quality service with a personalized approach.
The silver goldfish prefers to live in damp places as they need high levels of humidity to survive – usually between 75% and 95%.
Most household insecticides prove ineffective over time, with brief periods of relief, usually followed by another infestation.
This pest is harmless to the human body, but is considered a family pest due to consumption and destruction of property, causing damage to clothing, books, papers, food in pantries and wallpaper.
They leave small holes in what they bite and can cause a yellow tint to materials. They can be responsible for contamination of food products and other types of damage, although they do not transmit disease.
Contact us today for a pest control plan.
If it's urgent, buy the service online here.


Urgent residential service?
Buy here online!