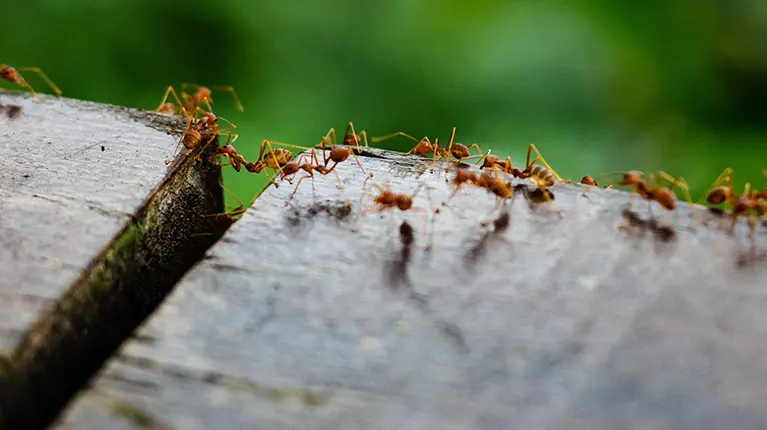 Ants are a pest in a kitchen or any other place where food products are prepared. They reproduce in their thousands and those that are observable on the surface represent only 10% of the entire colony present on the site.
There are approximately 9,000 species of ants identified, but only 20 to 30 are considered city pests.
Knowledge of the biology and behavior of each species is fundamental and essential in identifying and defining the methodology and technique of treatment since each one behaves differently. Therefore, they require specific combat, control and elimination treatments.
Non-specific treatments can act as repellents, fragment colonies and multiply the number of nests, ultimately aggravating the situation.
Some species of ants can be harmful to humans for various reasons, such as food contamination or even objects in a hospital environment, for example.
Contact us today for a pest control plan.
If it's urgent, buy the service online here.


Urgent residential service?
Buy here online!