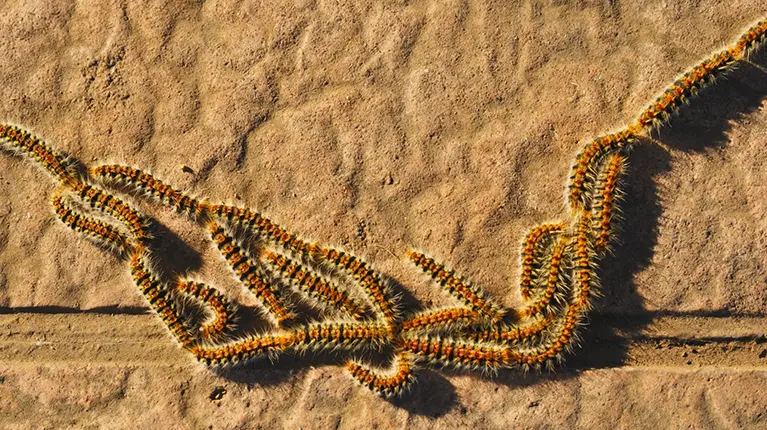 The Caterpillar is a defoliating insect of pines and cedars. Attacks vary in intensity according to population levels, strongly influenced by weather conditions.
In terms of public health, Caterpillars can represent a serious problem, especially in years of high population levels and close to inhabited places.
The greatest danger is children and pets, due to the allergies that the stinging caterpillar hairs cause on the skin, vision and respiratory system.
Contact us today for a pest control plan.