Specialists in the field

Highly experienced teams at a technical level, with specialized training and certificates in the area of pest control, disinfection and HACCP.

Service Quality

We make quality the key to our success, with excellence in the execution of services, associated with the excellence and effectiveness of the results.

Speed of Service

We are committed to carrying out the service in the shortest time possible, from the moment you purchase the service.

Environmental Concern

Our commitment is supported by the best material choices and applications to protect the ecosystem and minimize environmental impact.

Innovation

Constantly looking for innovative methods and materials, to perform the service always to achieve the effectiveness of the treatment.
Mission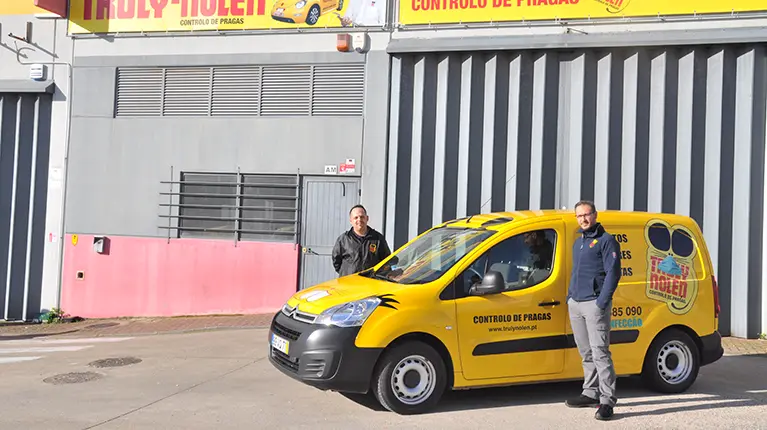 Our mission is to be a credible company oriented towards customer satisfaction, through correct professional ethics and the quality of the service provided. We provide the best pest control service, always looking for continuous improvement and respecting the environment.
For your complete satisfaction and, after the initial service, a maintenance plan and periodic inspections are established, either day or night, to verify the effective and total control of the problem, without any additional cost to the customer. In this way, we guarantee 100% efficiency in pest control and the quality of the service provided. The main objective of our service is to maintain a high standard of customer satisfaction.
We guarantee:
24-hour service / 7 days a week / 365 days a year;
Free quotes;
Experienced technicians with many years of market presence;
Detailed maintenance reports;
Free inspections;
An online platform that allows the consultation of all data, certificates and service records, in an area reserved and exclusive to each customer.